http://itsjustlanguage.livejournal.com/ (

itsjustlanguage.livejournal.com) wrote in

fhightimes
2010-03-19
12:33 pm
Editor's Letter:
Dear Reader,

After two years in Fandom, there's something I still do not get: Daylight Saving Time. I am not sure what is accomplished by giving up an hour of sleep and needing several days to get used to waking up an hour earlier. It is nice that there's more sunlight at the end of the day, but I think it makes more sense logically for us to have more sunlight in the morning. That way, it's easier to wake up and get a better start on one's day. It makes sense to me, but I guess the people who decided to observe Daylight Saving Time don't agree.

I did learn something interesting in my research on the topic. Apparently it's Daylight Saving Time, not "Savings" as I thought. I hope someone finds that tidbit useful
-- Hoshi Sato




Business Spotlight
Covent Garden Flowers, Always In Bloom
by: Ellie Bartowski
Need an anniversary gift? Or a birthday present? Maybe to apologize for something? Or perhaps you just want to brighten up your room? Covent Garden Flowers, located at 35 Mallard Way, has the perfect bouquet for any occasion.
The shop has a large quantity of flowers such as carnations, roses, lilies, blossoms, daisies, and so forth. If they are in season, Covent Garden's got them in a variety of colors. Owner Vida Boheme ensures that the flowers are of the best quality. The shop even had a successful Valentine's Day season as a result.
"Business was fabulous for Valentine's Day, sweet pea," she says. "I don't expect Easter or Mother's Day to be as hectic here as they are outside the island, but I'm trying to come up with something special for graduation."
So start thinking about those graduation gifts. It will be here before we know it. Covent Garden Flowers will be prepared.
Cooking Made Easy
by: Hoshi Sato
Really, who doesn't like snacking on chips and salsa? But sometimes, you just crave something a little different. This might be just want you need to hit the spot.
Fruit Salsa with Cinnamon Chips
For the salsa
2 kiwis, peeled and diced
2 Golden Delicious apples, peeled, cored and diced
1 pound strawberries
8 ounces raspberries
2 tablespoons white sugar
1 tablespoon brown sugar
3 tablespoons of a fruit preserve, any flavor
This one's easy. Combine all ingredients in a bowl. Thoroughly mix them, cover, and chill for at least 15 minutes in the refrigerator.
For the cinnamon chips
10 flour tortillas (use the 10 inch ones for best results)
butter flavored cooking spray
2 cups cinnamon sugar
Preheat oven to 350 degrees. Spray one side of each tortilla with the cooking spray. Cut into wedges and arrange on a baking sheet. Sprinkle with the cinnamon sugar, then spray one more time with the cooking spray. Bake in the oven for 8 to 10 minutes, and allow to cool for 15 minutes before serving with the fruit salsa.
[
Recipe source
]
Coffee Pin-Up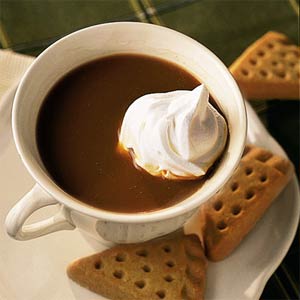 Cute Kitten Picture
credits:
editors: Joan Girardi, Hoshi Sato
words: Ellie Bartowski, Hoshi Sato
pictures: The fabulous Chloe Sullivan, the amazing Rory Gilmore, the marvelous Peter Parker, the effervescent Rikku, the middling Cal Stephanides, the talented Joan Girardi, and the effusive Hoshi Sato
adviser: Ghanima Atreides
Questions? Concerns? Got a hot tip? Send a letter to the editor:
letters.fhightimes@fandomhigh.edu
!
Want to promote your business and support the newspaper? Contact our
ad department
!