http://joan-notjane.livejournal.com/ (

joan-notjane.livejournal.com) wrote in

fhightimes
2010-02-19
09:56 am
Editor's Letter:
Dear Reader,

The first issue of this semester is coming to you a little later than usual, on the cusp on Spring Break. Normally we would publish much sooner, but this semester has gone by in a blur so far, much to the chagrin of those of us who will be graduating soon. Next week, many of us will leave the cold and snow behind and head for the warmer and friendlier climes of the Bahamas. While it will be a pleasant change of pace to not constantly be on guard for invasions of nasty, evil creatures, our classmates and friends randomly becoming animals and unusual substances falling from the sky, I think it's safe to say that we would all miss those things that make Fandom unique if we stayed away too long.

Enjoy Spring Break, enjoy the sunshine and don't forget to pack your sunscreen. Your friends at the FH Times will be here when you return.

-- Joan




Business Spotlight
Welcome to the Arms Hotel
by: Ellie Bartowski
Fandom has that unique ability to draw citizens from all over the world, and, in some cases, from other worlds. Ever wonder where some of those diverse citizens stay when they find themselves living or visiting the island? One such location is The Arms Hotel. It's where many alumni stay while visiting for a random event. It's also where many of Fandom's own live permanently. Whatever the reason, the hotel will be ready for anyone. Owner Mary Connell will make sure of it.
"What makes the Arms Hotel so unique is that my staff gives a very high level of personal service," Connell says. "Normally, you'd have to be a high roller in Las Vegas to get this kind of attention."
In fact, many of the rooms at the Arms could even rival those in Vegas. Need a stripper pole in your room? No problem. Want a room that reflects a bit of Fandom history? Perhaps the Jello Dragon room would be more to your liking. The single bedrooms aren't too shabby either. There are breathtaking views from every room. Take your pick of the ocean or town. There's even a four star quality restaurant. Just beware of the chef with the butcher knife. He takes his job very seriously. It's worth it for the top notch cuisine.
The Arms Hotel is located at 52 Thunderbird Lane overlooking the beautiful Serenity Cove.
Faculty Spotlight
Henry DeTamble, Librarian
by: Joan Girardi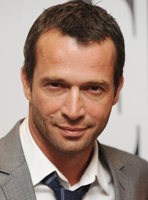 If you're one of the many students who does not make regular use of the excellent resource Fandom provides in our extensive library, you may not be aware that Fandom has a new librarian this semester. Mr. Henry DeTamble comes to us from Chicago, where he spent fifteen years working as a librarian. Mr. DeTamble claims that he is "not all that interesting" but this reporter begs to differ.
Henry DeTamble found his position in Fandom by sheer coincidence. Personal matters required him to be near Baltimore and Fandom was a good, close option. Though he was not expecting the culture shock he got when he arrived. "I'm about as dull as anybody you'll find in Fandom," he said. "I'm not from outer space or the distant future. I don't shoot fire out of my fingertips." Though it is 2003 back home, he insists that his home is "completely boring and logical." His wife, Clare, and their adorable eighteen month old daughter, Alba, still reside in Chicago, but Mr. DeTamble tells me that his long relationship with his wife makes it nearly impossible for him to lie about the quirks of life in Fandom.
As for his plans during his tenure as Fandom's librarian? "Mostly I'm focusing on trying to get more people into the library," he said. "We have a fantastic collection, and it doesn't get used nearly enough. But I haven't been here long enough to have a detailed plan." The library is open seven days a week and Mr. DeTamble is in the office every day, Sunday through Thursday, so feel free to drop by or email him if you have any ideas on how to get more people utilizing one of Fandom's under-appreciated resources.
Cooking Made Easy
by: Hoshi Sato
I wouldn't have thought that Canadian food was any different than the rest of North America. But as I watched the Olympic ceremonies in Vancouver, I was curious to see what is unique to Canadian cuisine. My search turned up two regional specialties, one from each coast.
Poutine
Ingredients
2 tablespoons butter
2 tablespoons flour
2 cups beef stock
Salt
Freshly ground black pepper
2 pounds white potatoes, peeled and cut
1/2 pound fresh cheese curd
Directions
In a saucepan, over medium heat, combine the butter and flour. Stir until well-mixed. Cook for 12 to 15 minutes for a dark
roux
. Stir in the stock. Season with salt and pepper. Bring the liquid to a boil. Reduce the heat to medium low and continue cooking for 15 to 20 minutes. Remove from the heat and keep warm. Peel the potatoes and cut fries, 4 inches by 1/2-inch. Bring a pot of salted water to a boil. Add the potatoes and blanch for 4 minutes. Remove, drain and cool completely. Fry the potatoes until golden brown. Remove and drain on paper towels. Season with salt and pepper. To serve, mound the fries into the individual (16-ounce) disposable cups. Spoon the gravy over the fries and crumble the cheese. Serve immediately.
Smoked Salmon
Ingredients
1 cup kosher salt
1/2 cup sugar
1/2 cup dark brown sugar
1 tablespoon crushed black peppercorns
2 large salmon fillets or sides, pin bones removed
Directions
In a bowl, mix together salt, sugar, brown sugar and peppercorns. Spread extra-wide aluminum foil a little longer than the length of the fish and top with an equally long layer of plastic wrap. Sprinkle 1/3 of the rub onto the plastic. Lay 1 side of the fish skin down onto the rub. Sprinkle 1/3 of the rub onto the flesh of the salmon. Place second side of salmon, flesh down onto the first side. Use the remaining rub to cover the skin on the top piece. Fold plastic over to cover then close edges of foil together and crimp tightly around the fish.
Place wrapped fish onto a plank or sheet pan and top with another plank or pan. Weigh with a heavy phone book or a brick or two and refrigerate for 12 hours. Flip the fish over and refrigerate another 12 hours. Some juice will leak out during the process so make sure there's a place for the runoff to gather.
Unwrap fish and rinse off the cure with cold water. Pat salmon with paper towels then place in a cool, dry place (not the refrigerator) until the surface of the fish is dry and matte-like, 1 to 3 hours depending on humidity. A fan may be used to speed the process.
Smoke fish over smoldering hardwood chips or sawdust, keeping the temperature inside the smoker between 150 degrees F and 160 degrees F until the thickest part of the fish registers 150 degrees. Serve immediately or cool to room temperature, wrap tightly and refrigerate for up to 3 days.
[OOC:
Recipe
credits
. My thanks to

shagthis
who also gave me suggestions.]
Horrorscopes: The Bahamas Edition
by: Anonymous
Aries
: Sunscreen is your friend. Be sure to pack extra or you're going to look like an over-cooked lobster by the end of the spring break.
Taurus
: It's okay to buy a few souvenirs. Really. Of course, if you can get other people to buy stuff for you, it's even better.
Gemini
: When you get down with your bad self, be careful that your bad self doesn't get you tossed in jail.
Cancer
: Be careful that you don't get in over your head. You need to learn how to swim before you can water-ski.
Leo
: Resist your natural tendency to order your roommate to do your bidding, or else you'll end up sleeping on the beach.
Virgo
: Be yourself. You don't need to do everything your significant other suggests in order to have a good time.
Libra
: Don't be afraid to accept help from the hot lifeguard at the pool. It could lead to a spring fling.
Scorpio
: Try not to sexile your roommate. It'll come back to haunt you by the end of the trip.
Sagittaurius
: Dream big. Spring break is the time to let loose and have a great time.
Capricorn
: You have plans for spring break, but it's best to keep those plans to yourself until the time is right.
Aquarius
: All that pent-up frustration you've been holding in? Get ready to let it all out.
Pisces
: You've been feeling unsettled since the new moon. You'll feel better after you hit the beach.
Coffee Pin-Up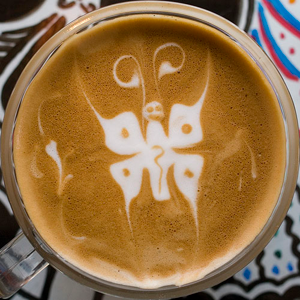 Cute Kitten Picture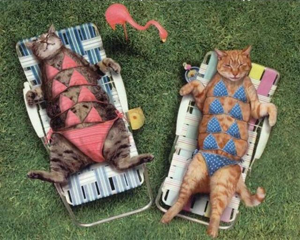 credits:
editors: Joan Girardi, Hoshi Sato
words: Ellie Bartowski, Joan Girardi, Hoshi Sato
pictures: The fabulous Chloe Sullivan, the amazing Rory Gilmore, the marvelous Peter Parker, the effervescent Rikku, the middling Cal Stephanides, the talented Joan Girardi, and the effusive Hoshi Sato
adviser: Ghanima Atreides
Questions? Concerns? Got a hot tip? Send a letter to the editor:
letters.fhightimes@fandomhigh.edu
!
Want to promote your business and support the newspaper? Contact our
ad department
!